Grooverider: Slot Car Thunder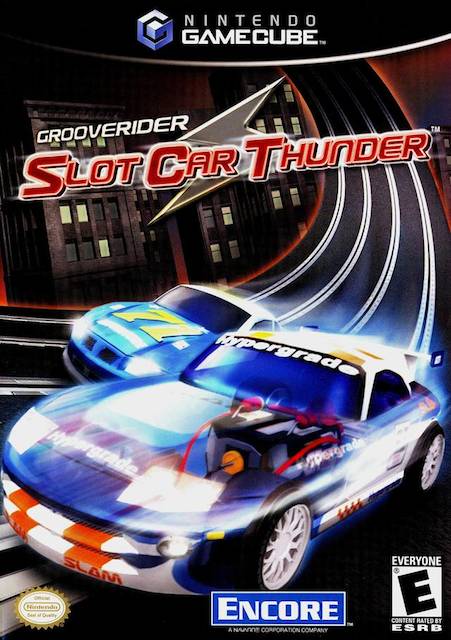 Grooverider is a slot-car racing game, and was my first multi-platform console project.
I worked on it as part of the King of the Jungle team between 2002 and 2003.
Grooverider was implemented in C++ using the NetImmerse engine for PS2, Xbox, and GameCube.
The main areas of the game I was responsible for implementing were:
Memory management.
Opponent driver AI, &
Ghost car replays.
We had an office LAN, & used SVN for version control.
On Amazon: Grooverider: Slot Car Thunder / Game
.